Need a Criminal Defense Lawyer in Cali Colombia?
If you are in need of an English speaking Criminal Defense Lawyer in Cali Colombia then you have reached one of the very best. Our experienced team of criminal defense attorneys who are fluent in English can assist you in any type of legal situation. Call us right away to speak to an English speaking experienced criminal defense attorney in Cali Colombia. There is always an English speaking lawyer on call in Cali to either assist you right away or to speak to in order to schedule an appointment to come visit our offices.
Tel. 300 356 4041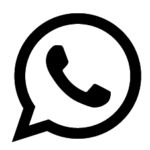 Our team of criminal defense lawyers has lots of experience in cases such as:
Drug related offenses – Sex Crimes – DUI and DWI – Weapons related issues – Domestic Violence
JEP (Especial Peace Process Justice) Cases
As well as, Murder, Assault, Robbery, Fraud, Tax Evasion, False Documents, Money Laundering, Property Seizure, and others..
We have one of the best and most successful sex crimes attorneys in the country in our team. Criminal defense attorney Heriberto Rivera has sucessfully defended quite a number of sex crime defendants in Cali, Medellin, Bogota, Valledupar and other cities of Colombia. Therefore acquiring an excellent reputation and recognition as one of the very best in the country.
If you need to talk to a criminal defense lawyer in Cali who fluently speaks your language and can fully understand your situation, you need to contact us ASAP. When speaking to our English speaking attorneys, you will not do it through an interpreter, you will speak directly and confidentially with your lawyer. We offer a 24 hour 7 days a week English hotline for those who need immediate assistance or representation because of an arrest. This line is monitored all day and night every day, including weekends and holidays, by and English speaking criminal defense lawyer in Cali, ready to assist.
English Hotline 24/7:  300 356 4041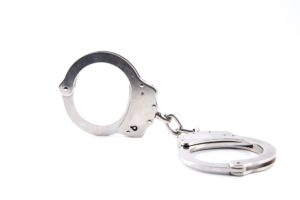 There are many law firms and independent lawyers all over the country, in every town and with many different levels of expertise. However when it comes to criminal law, our firm has earned an excellent reputation in Cali, because of our commitment, ethical work and success rate. We are probably not the least expensive but we are by far one of the best options when it comes to hiring an English speaking experienced criminal defense lawyer in Cali Colombia.
We treat every client as a family member, regardless of the crime he or she may be accused of. Our team focuses on providing the very best legal advice and representation to all of our clients. Our firm knows that facing a legal process, does not only affect the accused but also their families. That is why, we focus on keeping them informed each step of the process, in order to minimize its uncertainty. The Colombian legal system is a complex one to deal with, so each defendant deserves to have proper and experienced legal representation every step of the way.
We fight for the rights of the accused and always strive to reach the very best result possible. Our firm offers many different payment options to our English speaking clients with families abroad. Our clients and their families can pay for our service via PayPal, by Western Union wire transfers, bank deposits and directly in our legal offices here in Cali. Contact Us by Phone at:
Tel. 300 356 4041

Our legal firm has English speaking lawyers in many areas of law, such as, immigration law, family and business law, among others. So we offer a full range of services in one law firm. However, when it comes to criminal cases, we are well known throughout the country. That is why we can say that we are one of your very best options if you need an English speaking experienced criminal defense lawyer in Cali Colombia.